Foreword
Better late than never! 2020 has been an abnormal so far, which has partially why I haven't been able to sit down to write my annual blog. When COVID hit, not only did the employees at H-E-B stores kick it into high gear, the software developers did too! Thankfully things have started a settle down a little bit. Before overviewing 2019, I want to go over what is going on in the United States right now.
The murder of George Floyd is completely unacceptable, and we must fight to change the world. One way we can help is by donating to the NAACP Legal Defense Fund, or another well-researched charity. While video recorders have brought to light these hate crimes since the Rodney King Beating, the generalization of cell phones have given us to the ability to see undeniable evidence and truth. We cannot be silent to these crimes. We might not have this opportunity in the future as deepfake technology and other disinformation tactics evolve.
2019 In Review
2019 was a fairly busy year for me. I moved into a house with my girlfriend, got a new job, and spoke at a software conference!
Speaking at a Software Conference
Towards the end of my volunteer year at TEALS teaching high school Java, I decided to submit a proposal for a talk around my experience. A main focus was an experiment I did after finals that focused in on basics of source control, a topic that was left out in my college curriculum. It was estatic to have it accepted for Abstractions 2019 (which occured in August 2019)!
I had a room of about 50-60 folks if memory serves correctly. I had moved right before the conference, so I had to do my dry runs in the hotel a fair amount. Overall, it went pretty well! And visiting my old abode of Pittsburgh is always a good time.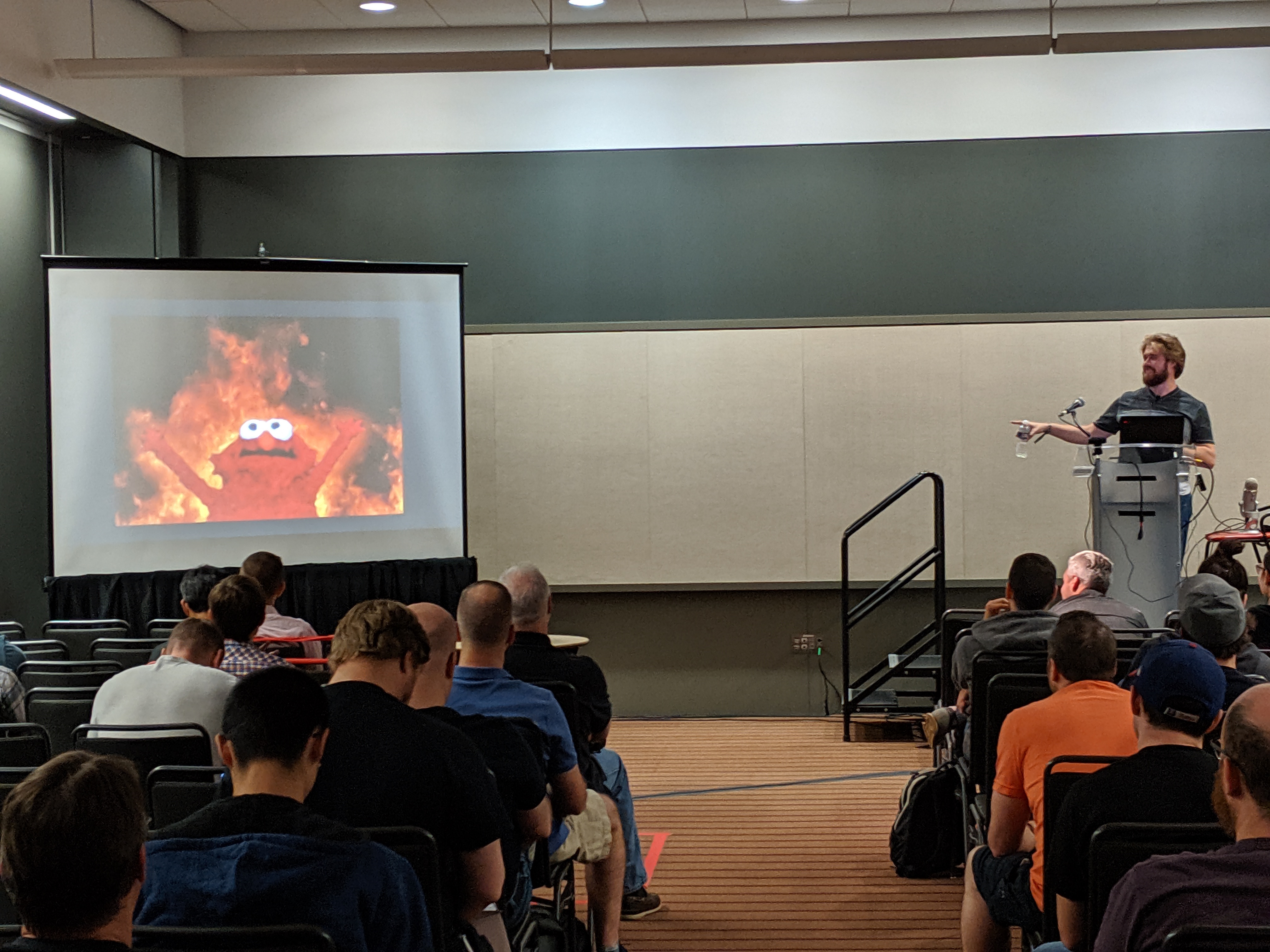 I'd love to volunteer for TEALS again if circumstances permit!
H-E-B!
In the summer of 2019, I left Zerocater for H-E-B. While I started mainly on the Salesforce platform on a project team, I am now doing Devs Ops and data integrations across AWS, Python, NodeJS, and Docker in efforts to maximize the potential of that platform. I love the company's culture and enjoy shopping at the same company I work for. Sometimes see the direct impact of my actions, which is something work doesn't always give.
Conclusion
2019 was also a year of self-care and relaxation – admittedly I found myself not focusing on many technical side projects in 201.
Some other notable memories include:
Going to a concert with my mother (yes, she can still hang in the pit!)
Game of Thrones (subpar) ending
Becoming Debt free!
Seeing a best friend get married.
Moving in with my partner
Admittedly, 2020 is frankly going to suck. But the only way is forward.